El equipo
An organized network anticipates and provides solutions to all of our clients' concerns.
FORMINSA relies on a team of expert professionals, integrated by industrial engineers and specialized technicians, who work together with our clients in the industrialization of their product designs.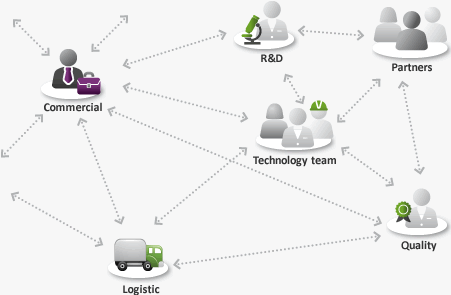 The centralization of our corporative and operative organization into a single site, as well as our networked communication, allow us to respond in a quick and flexible manner to our clients' concerns and/or requests. These are attended to by our commercial team, located right next to our clients.